Book Title:

Utah Conference on Undergraduate Research 2023 – Program

Subtitle: University of Utah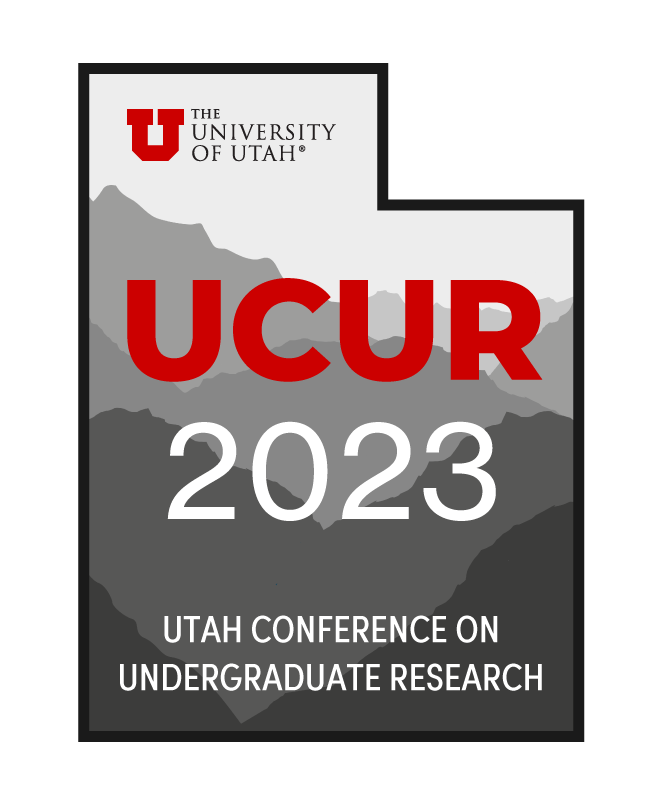 Book Description: The mission of the Utah Conference on Undergraduate Research (UCUR) is to promote undergraduate research, scholarship, and creative activity, done with the mentorship of a faculty member or others, through an annual conference. Visit: our.utah.edu/ucur
License:
Creative Commons Attribution
Book Information
Book Description
The mission of the Utah Conference on Undergraduate Research (UCUR) is to promote undergraduate research, scholarship, and creative activity, done with the mentorship of a faculty member or others, through an annual conference. Undergraduate research is a high-impact educational practice – students who participate in research opportunities lead to positive outcomes with retention, graduation, and post-graduation decisions. Student presentations are welcome in all fields and disciplines from the creative and performing arts to biomedical, engineering, and social science research. Visit: our.utah.edu/ucur
License
Utah Conference on Undergraduate Research 2023 - Program by Office of Undergraduate Research is licensed under a Creative Commons Attribution 4.0 International License, except where otherwise noted.