Book Title:

Journal on Empowering Teaching Excellence, Spring 2022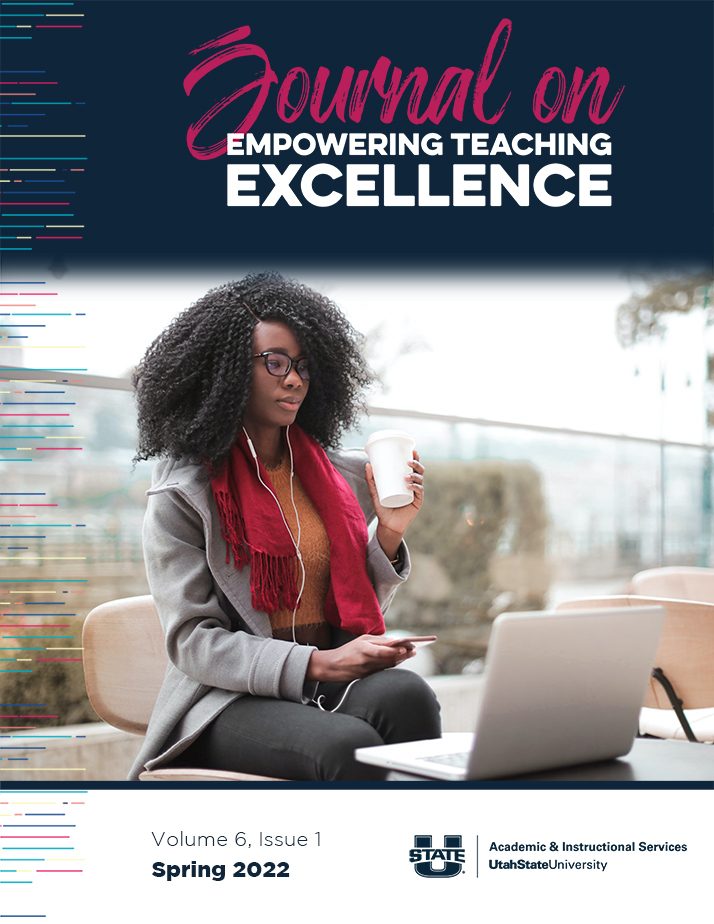 Book Description: Research into understanding the perceptions and meeting the needs of pre-service teachers with regard to mathematics and instructional technology. Research on what Generation Z second language learners value most in their language courses. A process for implementing problem-based learning in college courses.
License:
All Rights Reserved
Book Information
Book Description
The Spring 2022 issue begins with research that explores the perceptions of pre-service teachers relative to learning mathematics and science, with suggestions for how findings can impact curriculum and further research. The focus on pre-service teachers continues with research into their sense of self-efficacy with instructional technologies and whether specific techniques increase comfort level with technologies. Next, researchers explore the products that Generation Z students value most in their learning of a second language, including practical language application and engagement with the language culture and its native speakers. Then, college-level educators share a process for implementing problem-based learning (PBL) in higher education, exploring four main ideas of PBL and the role of the educator in its implementation.
Subject
Higher education, tertiary education